Libro degli Ospiti (68)
Sunday, 24 June 2012 12:10
Written by Fabio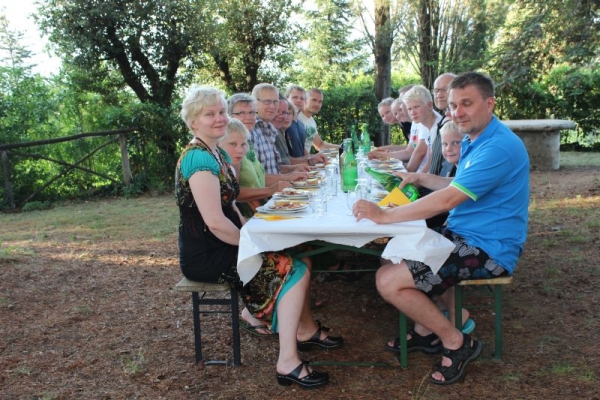 Vietimme ikimuistoisen viikon upeassa Villa Catolassa keskella kauneinta Toscanaa. Isantamme Fabio huolehti koko porukastamme. Nautimme matkalla kauniista saasta, hyvasta ruoasta, viinista, ostoksista seka kulttuurista. Villa Catola oli taydellinen majapaikka seka rentoutumiseen, etta Toscanaan tutustumiseen. Bucinen kyla missa huvila sijaitsee on pieni, viehattava ja rauhallinen kyla jossa on kaikki peruspalvelut ja hyvat yhteydet. Tulemme tanne varmasti viela uudelleen!
Friday, 15 June 2012 10:54
Written by Fabio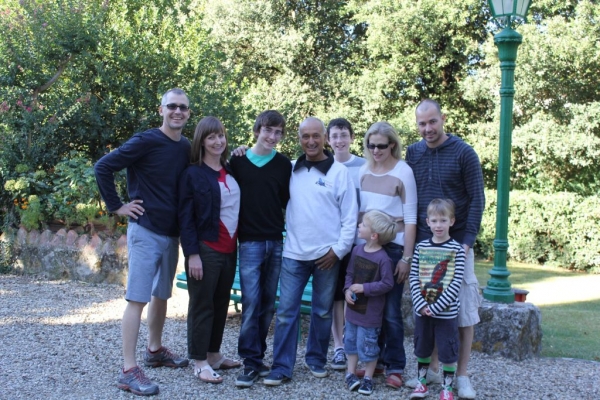 " ... wonderful time we had in Bucine. Especially how you made us feel so welcome."
un saluto cordiale da tutti noi !  ciao Fabio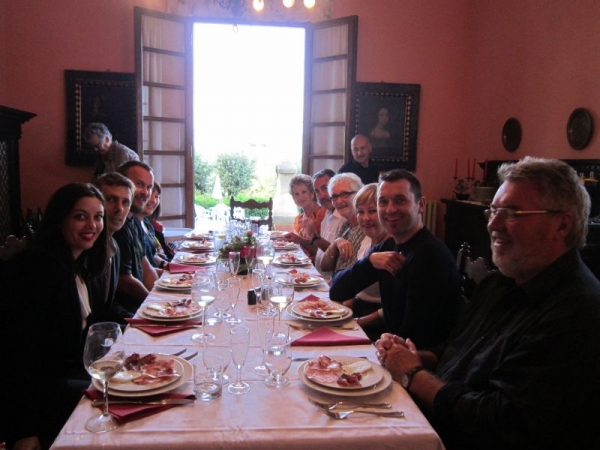 Saturday 26th May 2012
Fabio we cannot thank you enought for being such a wonderful host . You not only provided us with a splendid villa but gave us friendship and an experience we will remember forever  .
" kia Kaha " to you and for your family from our New Zealand family
Gifford group
Tuesday, 27 March 2012 08:07
Written by Super User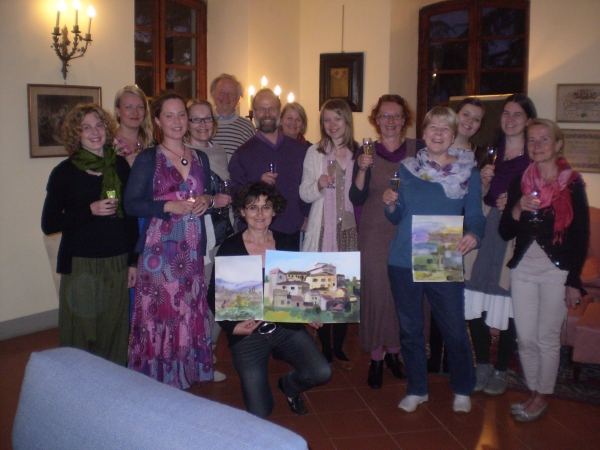 Italian kevät, vielä nupussa olevat värit aukeavat edessämme. Utuiset vuoret kietovat meidät syliinsä. Päivä päivältä voimallisempaa värinäytelmää. Ilma väreilee hyväilevää lämpöä, joka kietoo meidät Toscanan mystiikkaan. Tämän kotoisampaa paikkaa saa etsiä. Pikkukylän ystävälliset silmät toivottavat meidät tervetulleiksi joka aamu. Kaunis Villa Catola rakentaa sydämiimme pesän, jota vaalimme.
Snellman korkeakoulun goetheanistinen kuvataidelinja 3 vk. 3/2012